Hello, my name is Peta Rainford.  Thank you for visiting my website. Let me tell you a bit about my books.
Once upon a time, a few years ago, I decided to write and illustrate a story for children. I had so much fun! So I wrote and illustrated another, and then another. And each time I finished a story, I saved the words on my computer, put all the illustrations in a smart black folder and carefully stored them behind the blanket box in my spare room, where I could be sure no-one would ever see them.
Then, one day, I had an idea: why not turn my words and pictures into actual books so that real children could actually read them? Genius, I know! So that's what I've decided to do.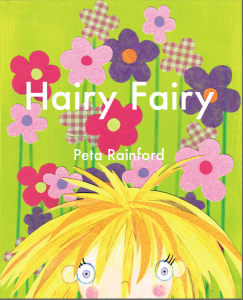 The first book I published is, in fact, the second one I wrote. It's called Hairy Fairy and it's about Fizzy, a fairy who just cannot toe the line: 'She doesn't think like others think; prefers blue wings to standard pink.' (Did I mention that I like books that rhyme?). Hairy Fairy is available from Amazon price £6.99, BUY NOW.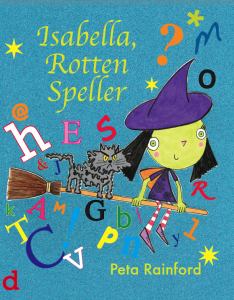 My second published book – Isabella, Rotten Speller – was published in February 2015 and is set in the mythical town of Rhyme, where everything and everybody is made of letters and words. It tells of the devastation caused when young witch Isabella, 'a lovely girl but a rotten speller' accidentally lands there. Isabella, Rotten Speller is also available from Amazon, price £6.99 BUY NOW.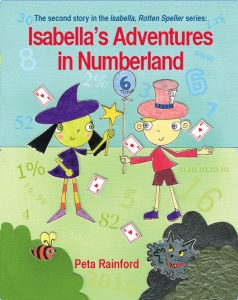 In 2016, I published my second book featuring the feisty young witch, Isabella – Isabella's Adventures in Numberland. This time the accident-prone little witch falls through a hole in the ground and lands in Numberland – a place where nothing quite adds up (because all the numbers have disappeared!) She makes new friends, encounters an old enemy and, though the odds are against her, finally saves the day. BUY NOW.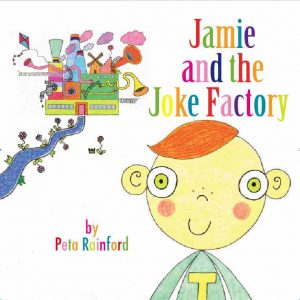 Jamie and the Joke Factory, published in October 2015, was my third book and the first (and so far only) one not to rhyme! With a nod to Roald Dahl and Charlie and the Chocolate Factory, it tells of Jamie and Grandad's day out at Billy Bonker's joke factory. Never heard of a Joke factory? Then how did you think jokes were made? Jamie and the Joke Factory is a combination of picture story book and joke book. It is available to buy from Amazon, price £6.99. BUY NOW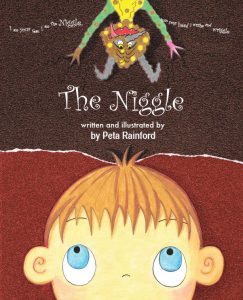 The Niggle, my fourth rhyming picture book, was published in November 2017. It tells the story of Joe Jackson, a little boy who has never felt fear. Until the day a miniature monster swims in his ear! The monster is the Niggle, a tiny terror, who whispers worries in Joe's head and makes him afraid. Will Joe Jackson let the Niggle win? Or will he learn to overcome his fears? The Niggle, through humour and rhyme, tells children aged between five and eight that it's OK to feel fear. In fact, you can't be brave if you don't. I hope it is a reassuring (though not too didactic) message for young children. It is available to buy now from Amazon, price £6.99. BUY NOW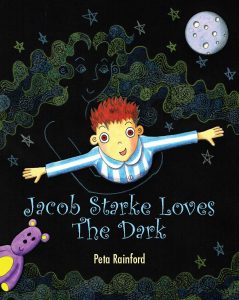 My latest rhyming book, Jacob Starke Loves The Dark is new for Autumn 2018. It tells the story of Jacob Starke, a little boy who is TERRIFIED of The Dark. Until, that is, he gets to meet The Dark face-to-face and shares an amazing adventure through the wonders of the night sky. Jacob Starke Loves The Dark is a rhyming picture book about being brave, outer space, loving plants and animals and the importance of Dark Skies. An important environmental issue is tackled with lively illustrations, humour and (hopefully) a light touch. BUY NOW