Great excitement! My new rhyming picture book, The Niggle, is out, and available to BUY NOW.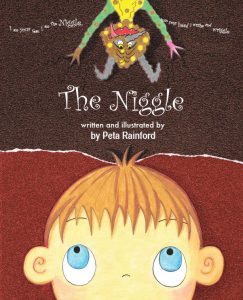 The Niggle tells the story of Joe Jackson, a little boy who has never felt fear. Until the day a miniature monster swims in his ear! The monster is the Niggle, a tiny terror, who whispers worries in Joe's head and makes him afraid. Will Joe Jackson let the Niggle win? Or will he learn to overcome his fears?
The Niggle, through humour and rhyme, tells children aged between five and eight that it's OK to feel fear. In fact, you can't be brave if you don't. I hope it is a reassuring (though not too didactic) message for young children.