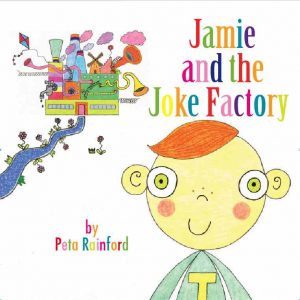 Jamie and the Joke Factory is available to buy from My Shop or from Amazon 
It tells the story of a little boy called Jamie, and his surprise day out at the joke factory. Haven't heard of a joke factory? Well neither had Jamie, but jokes have to be made somewhere, and a joke factory is the place they are made. And Jamie gets to visit the best joke factory in the world: the joke factory owned by Mr Billy Bonkers.
Join Jamie, Grandad and Billy on their crazy tour and enjoy this story which is crammed full of silly jokes and colourful pictures.
A colourful picture book for children from 5 to 8+ years, crammed full of jokes. A funny, engaging story to listen to at bedtime, or a good book for early readers. Paperback, 32 pages.