I had so much fun on Thursday and Friday, doing my second consecutive IWLF (Isle of Wight Literary Festival) Schools' Programme; visiting four lovely primary schools over two hectic days.
My Schools' Programme wow: The Year 1 boy at Lanesend Primary who put up his hand during my session on Jacob Starke Loves The Dark to tell me that the opposite of nocturnal is diurnal. I had never heard the word before, nor had his teacher, but she quickly Googled it and found he was right! WOW!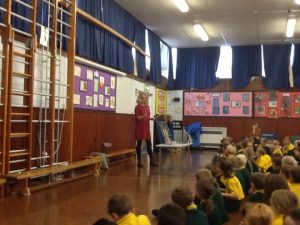 My Schools' Programme aw: The Year 1 girl at Hunnyhill Primary who said: 'I love your books. Actually I love you!' AW!
My Schools' Programme ahh: The teaching assistant at Newport Primary School who told me my illustrations of The Dark had made her quite emotional! (Hopefully in a good way!) AHH!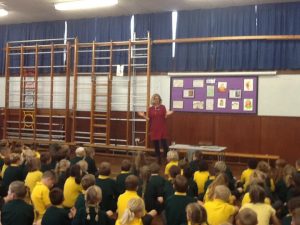 Thank you to all the primary schools that hosted me (St Thomas of Canterbury was the fourth). You all made me feel very welcome and your children were lovely!
I am very proud to be part of the IWLF Schools' Programme. It's a fantastic initiative: taking more than a dozen authors into more than 20 schools over two days and reaching some 5,000 children.
Next weekend it's the IWLF Youth Zone itself and I'm currently busy preparing the craft activities for my two sessions (more on this to follow.) Tickets can be bought in advance here. Hope to see you there!