I am just in the process of finishing off the illustrations for my new rhyming picture book, due out this autumn. It's probably my most 'traditional' book so far, both in terms of narrative and illustrative style – but don't let that put you off (!) I think it still has a bit of an edge.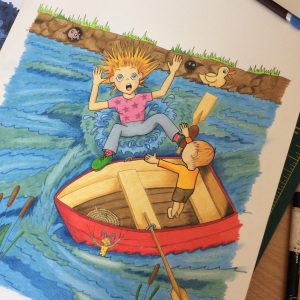 It returns to themes similar to those explored in Hairy Fairy (which is all about girls daring to be different; daring to be themselves), but this time I look at that time when children first feel the niggle of anxiety and lose their natural, gung-ho confidence. My story says it's ok to be afraid. You can't be brave if you feel no fear!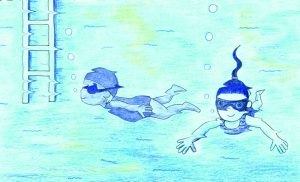 Keep your eyes open for more information, including the launch date, over the coming weeks and months.